Got Headaches? Get Chiropractic Care for Relief and Preventative Maintenance
Got Headaches? Get Chiropractic Care for Relief and Preventative Maintenance
Written By Commons Chiropractic Center on May 7, 2021
---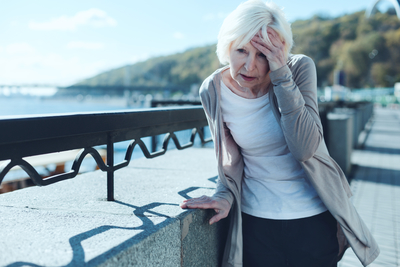 If you're one of the 39 million Americans suffering from headaches, then you need some chiropractic care in your life to get real relief. Studies show that chiropractic care helped decrease both migraine and headache intensity, along with a reduction in headache frequency.
At Commons Chiropractic Center in Denville, Dr. Irhin wants to help you get rid of your headaches and migraine by getting to the root cause
Why Headaches Happen and How Chiropractic Care Helps
Headaches happen because of pressure, specifically on nerves, blood vessels and muscles. This pressure causes swelling, tightness or other forms of aggravation that translate into a headache. Pressure can be triggered by stress, lack of sleep, poor posture, vision issues, and more.
Making regular chiropractic care part of your routine is perhaps the best way to protect yourself from headache/migraine-inducing tension. We have adjustments that specifically target said tension, allowing your body to calm inflammation, increase blood flow, and loosen your muscles.
At Commons Chiropractic Center, we'll work to ease the stiffness out of your joints, including in your neck and spine, improve spinal health and nerve function so you don't have any neural misfiring, and empower your body to better manage headache and migraine pain.
A 2017 article, published in the European Journal of Neurology, detailed a 17-month randomized study that included 104 patients who suffered from at least one migraine attack per month. The duration of migraines were significantly more reduced in the chiropractic than in the control pharmaceutical group toward the end of the follow-up period of the study.
A meta-analysis of six studies following 677 migraine patients found that spinal manipulation reduced migraine days and pain/intensity. They concluded: "Results from this preliminary meta-analysis suggest that spinal manipulation may reduce migraine days and pain/intensity."
Decades of Chiropractic Experience Blended With the Latest Techniques
When you have needs for chiropractic care, you need to turn to a chiropractor who listens and responds. You need an experienced doctor of chiropractic who knows the field and can effectively diagnose and treat your needs. A friendly chiropractor who counsels you on the best ways to maintain and improve your health.
Our doctor of chiropractic meets all these criteria. Plus, you benefit from a trained professional who gives you the individualized attention you deserve.
Dr. Irhin has stayed on top of the latest chiropractic methods for over 20 years, regularly seeking continuing education to keep his skills sharp. If you're looking for a chiropractor in Denville and surrounding areas, we welcome you to Commons Chiropractic Center. All insurance plans accepted. If you are uninsured, we offer very fair and economical fees.
Have questions or need to schedule an appointment? Call us at (973) 366-3335 or go online and fill out our contact form.

Posted In: Chiropractic Headache Treatment Migraine Treatment