Got Headaches? Get Chiropractic Care for Relief and Preventative Maintenance
Got Headaches? Get Chiropractic Care for Relief and Preventative Maintenance
Written By Commons Chiropractic Center on May 7, 2021
---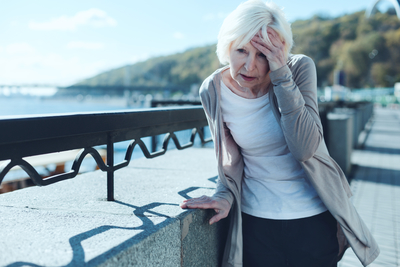 Approximately 39 million Americans suffer from headaches and/or migraines on a regular basis. If you're one of them, then you need some chiropractic care in your life to get real relief. Chiropractic care helps decrease migraine and headache intensity and frequency.
At Commons Chiropractic Center in Denville, Dr. Irhin wants to help you get rid of your headaches and migraine by getting to the root cause
Why Headaches Happen and How Chiropractic Care Helps
Pressure is the main culprit of headaches. Headaches are triggered by pressure on nerves, muscles or blood vessels. Pressure leads to swelling and tightness, and the end result is a headache. Pressure can stem from vision problems, not enough sleep, stress, poor posture, and more.
Routine chiropractic care is one of the best ways to protect yourself from headache and migraine-inducing tension. At Commons Chiropractic Center, we'll work to ease away stiffness and restore proper nerve function so you don't have any neural misfiring. This helps your body better manage pain from headaches and migraines. This leads to inflammation reduction, restored blood flow, and relaxed neck muscles, and fewer, far less intense headaches/migraines.
This 2017 article, published in the European Journal of Neurology, demonstrated chiropractic care successfully reduced how long migraines lasted. And this meta-analysis of six studies showed that spinal manipulation reduced the number of migraines, along with their pain and intensity.
Decades of Chiropractic Experience Blended With the Latest Techniques
Dr. Irhin performs a thorough evaluation on every patient to identify the unique root cause of your pain. With an accurate diagnosis in place, he'll aid your body in healing itself with the appropriate chiropractic methods.
Dr. Irhin practices five chiropractic methods, including Gonstead, Cox and activator, and offers various pain-relieving therapies, including e-Stim, muscle building exercises, decompression, and soft tissue manipulation. You benefit from a trained professional who gives you the individualized attention you deserve.
Dr. Irhin has stayed on top of the latest chiropractic methods for over 20 years, regularly seeking continuing education to keep his skills sharp. If you're looking for a chiropractor in Denville and surrounding areas, we welcome you to Commons Chiropractic Center. All insurance plans accepted. If you are uninsured, we offer very fair and economical fees.
Have questions or need to schedule an appointment? Call us at (973) 366-3335 or go online and fill out our contact form.

Posted In: Chiropractic Headache Treatment Migraine Treatment