Studies Show Chiropractic Care More Beneficial than Drugs Long Term
Studies Show Chiropractic Care More Beneficial than Drugs Long Term
Written By Commons Chiropractic Center on April 8, 2021
---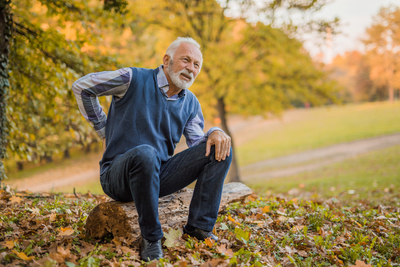 Thousands of studies show that chiropractic care effectively treats back pain. The long-term outcome is superior to prescription drugs due to a chiropractor's ability to manipulate the spine in a way that increases blood flow, promotes healing, and eases pain-inducing tension.
Dr. Irhin of Commons Chiropractic Center in Denville has over 20 years of experience in providing pack pain relief. The sooner you start chiropractic treatment for your back pain, the sooner you can start feeling better
Chiropractic Care Is Safe and Effective for Back Pain
In 2019, Robert H. Shmerling, MD of Harvard Health Publishing wrote this article exploring the idea of seeking chiropractic care for low back pain. After diving into the research, Shmerling recommends chiropractic as a low back pain treatment option.
Chiropractors have the advantage of providing a non-invasive multi-tiered approach to low back pain. Dr. Irhin will perform a thorough physical exam to uncover the root of your pain. Once the correct course of action has been establish, he'll work to help your body heal itself.
Studies show chiropractic care reduces pain and inflammation while helping you recover range of motion and increase flexibility. Decreased inflammation means less pressure on your nerves and allows for better blood flow. More blood means more healing nutrients and a stronger back.
Decades of Chiropractic Experience Blended With the Latest Techniques
When you have needs for chiropractic care, you need to turn to a chiropractor who listens and responds. You need an experienced doctor of chiropractic who knows the field and can effectively diagnose and treat your needs. A friendly chiropractor who counsels you on the best ways to maintain and improve your health.
Our doctor of chiropractic meets all these criteria. Plus, you benefit from a trained professional who gives you the individualized attention you deserve.
Dr. Irhin has stayed on top of the latest chiropractic methods for over 20 years, regularly seeking continuing education to keep his skills sharp. If you're looking for a chiropractor in Denville and surrounding areas, we welcome you to Commons Chiropractic Center. All insurance plans accepted. If you are uninsured, we offer very fair and economical fees.
Have questions or need to schedule an appointment? Call us at (973) 366-3335 or go online and fill out our contact form.

Posted In: Chiropractic Low Back Pain Bulging Disc Treatment Back Pain Treatment