Why Choose Chiropractic Natural Injury Treatment After a Car Accident?
Why Choose Chiropractic Natural Injury Treatment After a Car Accident?
Written By Commons Chiropractic Center on February 14, 2020
---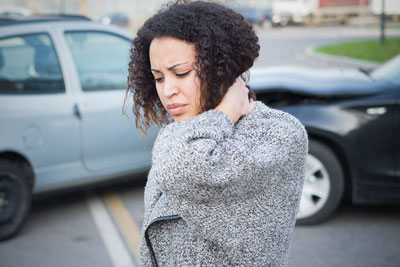 New Jersey residents are no strangers to car accidents.
Every year, between 60 and 77 thousand people suffer an injury on New Jersey roads. About 3 thousand drivers find themselves with an auto injury each year in Morris County alone.
If you're one of those 3 thousand reading this, you should know that seeking prompt and thorough treatment is critical to avoiding chronic pain.
Fortunately, chiropractic provides an effective, safe, and proactive natural injury treatment option.
5 Reasons to Choose Chiropractic Natural Accident Treatment After a Vehicle Accident
Why choose chiropractic for your natural accident treatment?
It's Effective –

Research shows

that chiropractic is effective for avoiding chronic neck pain due to whiplash and other common auto injuries.

It's Safe and Natural –

Your chiropractor will use the gentlest treatment possible. Your chiropractic doctor will never prescribe dangerous narcotics to mask your pain or suggest surgery unless it's the only choice.

It's Affordable –

Commons Chiropractic Center

accepts all insurance plans and most companies cover auto injury treatment. We also offer affordable treatment for cash patients.

It's Proactive.

Your chiropractic doctor wants you to avoid pain. He or she will never tell you to go home and come back when the pain gets worse.
Comprehensive Natural Injury Treatment in Denville
Dr. Michael Irhin of Commons Chiropractic Center in Denville has 20+ years of experience treating patients for all types of auto injuries ranging from simple to complex.
Together, you and Dr. Irhin will go over your medical history, the accident, symptoms, and x-rays before developing a personalized treatment plan. With natural accident treatment, the goal is to reduce any short-term pain, tension, and stiffness while preventing long-term damage and pain.
Dr. Irhin will use customized and gentle chiropractic adjustments and physiotherapy to restore mobility and encourage healing.
Don't wait for symptoms to arise before seeking treatment! Schedule an appointment at Commons Chiropractic Center now or call 973-366-3335.

Posted In: Chiropractic Neck Pain Auto Injury