Treating Back Pain with Chiropractic Care
Treating Back Pain with Chiropractic Care
Written By Commons Chiropractic Center on September 23, 2021
---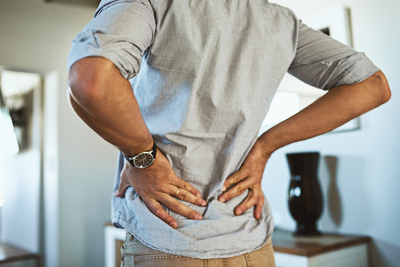 We get it. Chronic back pain is exhausting, frustrating, and tedious. There is the overwhelming amount of prescription painkillers, endless doctor appointments, and seemingly never-ending physical pain. However, with Commons Chiropractic Center in Denville, you will find a caring team, dedicated staff, and the relief that you have so desperately been seeking.
Our center is led by none other than Dr. Michael Irhin, a chiropractic doctor who has spent more than 20 years at Commons. With his many years of experience and wealth of knowledge, Dr. Irhin is dedicated to helping you find a sustainable, natural solution to your back pain to ensure a pain-free future.
Why Seek Chiropractic Care for Back Pain?
With that being said, many struggling with back pain wonder why chiropractic services are the best form of pain alleviation. Most significantly, it is one of the safest, most noninvasive forms of relief. With a focus on making slight adjustments and corrections to one's back, chiropractic sessions improve mobility, protect the spine, and alleviate muscle tightness. At Commons Chiropractic Center in Denville, Dr. Irhin takes this one step further by focusing on each patient's specific needs. Indeed, before any adjustments are made, the dedicated team at Commons Chiropractic Center team will have a one-on-one consultation to discuss your particular difficulties and concerns, as well as plausible treatment options that can be offered.
More than that, Commons Chiropractic Center is dedicated to your long-term health needs. With a no wait policy, large private treatment rooms, a dedicated staff of professionals, and a convenient and central office location in the heart of Denville, we are here to support you each and every step of the way towards a pain-free future. Plus, as we accept all forms of medical and health insurance, you will only have to focus on one thing: your recovery.
Back Pain Treatment in Denville
Whether you are needing a new chiropractor, have just begun searching for alternative forms of back pain relief, or simply need a consultation to learn more about your particular ailment, Commons Chiropractic Center is here to help.
Have even more questions or comments? Be sure to call our Denville office at (973) 366-3335, or be sure to schedule an appointment directly on our website.

Posted In: Chiropractic Low Back Pain Back Pain Treatment