The Benefits of Low Back Pain Treatment with Chiropractic
The Benefits of Low Back Pain Treatment with Chiropractic
Written By Commons Chiropractic Center on March 24, 2020
---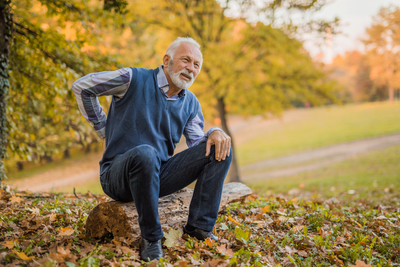 Are you looking for a pain-free, non-invasive way to treat back pain? You're not alone.
According to a Gallup poll, approximately two-thirds of Americans have back and neck pain that's so severe they seek assistance from chiropractors and other healthcare professionals.
What are the benefits of pursuing low back pain treatment with chiropractic?
Why Choose Low Back Pain Treatment with Chiropractic in Denville
Here are the top three reasons why you should consider chiropractic low back pain treatment.
1. Chiropractic Is Non-Invasive
Chiropractic treatment is ideal for most patients because it's non-invasive and doesn't require healing time. In fact, many patients experience relief right after their first adjustment. The reason for this is because spinal adjustments:
Reduce nerve irritability caused by nerve impingement
Reduce inflammation
Promote the proper flow of blood and cerebrospinal fluid
2. Treat Pain Without Harmful Drugs
It's estimated that over 191 million opioids were prescribed in 2017. That's a staggering number considering the dangers of these prescription pain medications. In fact, the U.S. is experiencing what many refer to as an opioid epidemic – a crisis that has caused addiction and even death.
Low back pain treatment with chiropractic can reduce or even eliminate the need for these dangerous drugs.
3. Patients Are Happy with the Results
A 2017 study found that chiropractic care was one of many non-invasive treatment options recommended by the American College of Physicians (ACP). Other therapies included:
Multidisciplinary rehabilitation
Acupuncture
Biofeedback
Low-level laser therapy
When compared to treatments provided by physical therapists and primary care physicians, though, upwards of 60% of patients preferred chiropractic care.
Denville Chiropractors Treat the Whole Person – Not Just the Spine
It's easy to think of a Denville chiropractor as someone who simply treats back pain. After all, you're going to them for pain relief and they adjust your spine.
Chiropractors do much more than that, though. They take a holistic approach to their patients, providing them with treatment options that benefit the entire body.
Dr. Michael Irhin is committed to helping you stay healthy and free of pain. To that end, he continues to educate himself and his team on chiropractic best practices, as well as other therapies that benefit the body as a whole, including home exercises.
Are you tired of dealing with back pain? Call us at 973-366-3335 to schedule an appointment.

Posted In: Chiropractic Low Back Pain