Scoliosis Treatment with Chiropractic Care
Scoliosis Treatment with Chiropractic Care
Written By Commons Chiropractic Center on August 23, 2021
---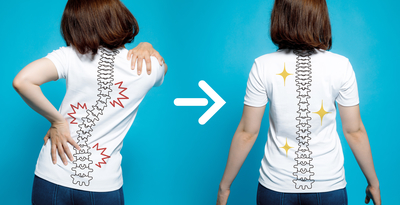 Scoliosis—otherwise defined as an abnormal spinal curvature—is a condition that affects 3% of the U.S. population. Whether you were born with the condition or have developed it over time, scoliosis is a consistently painful condition that directly contributes to additional health complications. Most prominently, scoliosis can lead to shortness of breath, and even more seriously, a decrease of lung capacity and function. Luckily, surgery is only intermittently required. In fact, the overwhelming majority of individuals suffering with scoliosis have a curvature that does not require any invasive procedure.
Treatment Options for Scoliosis
If you need scoliosis treatment, Commons Chiropractic Center of Denville is here to help. Led by Dr. Michael Irhin—a licensed professional chiropractor with over 20 years of experience—Commons specializes in chiropractic services designed to alleviate back pain emanating from scoliosis. Although its effects can never be fully reversed, our services aim to decrease scoliosis-induced inflammation and pain. Indeed, with a recovery journey that is both non-invasive and drug-free, our goal is to improve your mobility, discomfort, and pain in ways that benefit you and your body for years to come. In particular, we offer:
Back adjustments designed to increase comfort and decrease pain

Therapeutic spinal exercises and stretches

Soft tissue physical therapies
A Holistic Approach to Scoliosis Treatment
Regardless of the chosen form for recovery, Dr. Irhin and his team take a holistic approach with the goal of slowing down and/or eliminating back discomfort stemming from scoliosis. Plus, with one-on-one consultations, a knowledgeable staff, large private treatment rooms, and a no-wait policy, we pride ourselves on going the extra mile for your back-related needs.
Whether you are an adolescent just beginning to feel the effects of scoliosis, an adult who has continually struggled with scoliosis pain, or simply want to find out more about how chiropractic services can help you with your ongoing recovery from scoliosis, Commons Chiropractic Center of Denville is here for all of your back pain needs.
Scoliosis Treatment in Denville
At Commons Chiropractic Center, we routinely work with patients who need scoliosis treatment. For even further questions or comments, be sure to call our Denville office at (973) 366-3335, or simply book your first consultation with us online today.

Posted In: Chiropractic Scoliosis Treatment