Non-Invasive Auto Injury Treatment in Denville
Non-Invasive Auto Injury Treatment in Denville
Written By Commons Chiropractic Center on April 23, 2022
---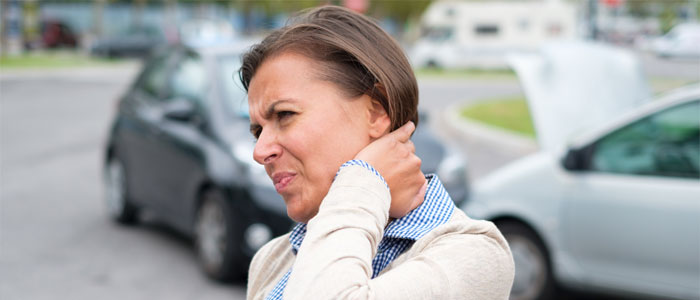 We understand how an auto injury can leave you feeling helpless. While some auto accidents are mild, they can have long-lasting consequences. Many patients who visit Commons Chiropractic Center say that they have lived with their auto injuries for a long time. If left untreated, pain from auto accidents can increase and become chronic. Our chiropractic office in Denville works to reduce and eliminate auto injury pain.
Common Auto Injuries
If you have issues with any of the following, you should consider seeing a chiropractor for auto injury treatment:
Herniated or pinched discs
Tendon or joint issues
Low or mid back pain
Spinal cord injury
Spinal misalignments
Whiplash
What Is Non-Invasive Auto Injury Treatment?
Chiropractors aim to treat ailments in a way that is non-invasive and non-addictive. Rather than relying on surgery or painkillers, Commons Chiropractic Center treats patients with adjustments and spinal manipulations. This type of treatment works to alleviate your pain at the source. Not only does chiropractic care work to treat the pain from your auto injury, but we aim to prevent pain from returning in the long-term.
Chiropractors are experts in the spine and musculoskeletal system. We know the proper adjustments and techniques to target your pain and improve your condition. Chiropractic care is a natural type of physical therapy that works to improve your range of motion and get you back on your feet.
Most patients report that their condition improves after just a few sessions. Even if a chiropractor is unable to completely eliminate your pain, the vast majority of patients report that adjustments get them to a more manageable level of pain.
Choose Commons Chiropractic Center in Denville
Dr. Michael Irhin is dedicated to helping patients overcome their auto injuries. With more than 20 years of experience helping Denville patients, he knows the proper techniques and adjustments to treat your auto injury pain. Our non-invasive treatment methods allow you to improve your condition while reducing your recovery time. Pain can increase your stress and make it harder to do the things you need to do. Chiropractic care can help treat your pain and improve your injury, allowing you to get better sleep and reduce stress.
Schedule an appointment at Commons Chiropractic Center in Denville today at (973) 366-3335. We look forward to helping you put your auto injury pain behind you!

Posted In: Chiropractic Neck Pain Auto Injury Headache Treatment Migraine Treatment Physical Therapy