Natural Low Back Pain Treatment with Chiropractic
Natural Low Back Pain Treatment with Chiropractic
Written By Commons Chiropractic Center on November 12, 2021
---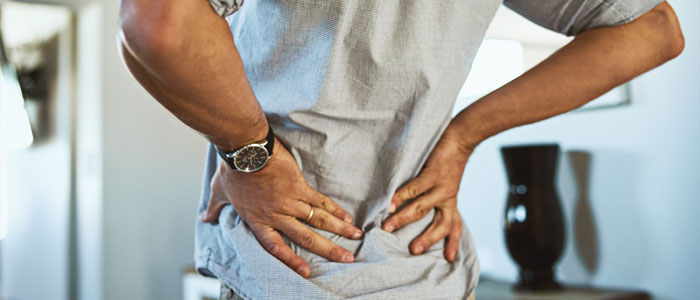 Lower back pain is one of the most common forms of chronic pain. It's estimated that over 80% of adults will experience some type of lower back pain at some point throughout their lives. With its proximity to the spinal cord and central nervous system, lower back pain can also affect the rest of the body.
At Commons Chiropractic Center in Denville, NJ, Dr. Michael Irhin has more than 20 years of experience diagnosing and treating lower back pain naturally.
What are the causes of lower back pain?
Lower back pain can be a symptom of multiple disorders. One of the most common sources of lower back pain is a herniated disc. A vertebrae becomes herniated when excessive pressure is applied, causing the disc to bulge. The expanded disc then presses down on the sensitive nerve endings surrounding the spine, causing pain to spread throughout the lower back.
Other sources of back pain can include vertebral subluxations (misalignments of the spine), poor or hunched posture, scoliosis, and even prolonged periods of sitting due to sedentary desk jobs.
What are the advantages of chiropractic?
Chiropractic is an extremely popular solution for lower back pain, and for good reason. No matter what the cause of your lower back pain, chiropractic can help realign your spine and reduce pressure on your vertebrae. Unlike typical treatments for lower back pain, which can involve intricate surgeries and complicated rosters of medications, chiropractic is completely non-invasive and requires no downtime or prescription drugs. With regular chiropractic sessions, you can heal your lower back pain the natural way.
Why choose Commons Chiropractic Center?
Dr. Michael Irhin has more than 20 years of proven chiropractic experience. He is uniquely trained to diagnose and treat lower back pain, even in patients with no clear-cut source of discomfort. All of his chiropractic treatments are custom made to fit your individual needs. Dr. Irhin will work with you to design an ongoing recovery plan that will specifically target your symptoms.
Schedule an Appointment for Low Back Pain Treatment
Alleviate your back pain naturally with our exceptional chiropractic services at Commons Chiropractic Center. To schedule an appointment, call (973) 366-3335 or send us a message here.

Posted In: Chiropractic Low Back Pain Back Pain Treatment