Low Back Pain Treatment With Chiropractic
Low Back Pain Treatment With Chiropractic
Written By Commons Chiropractic Center on June 26, 2020
---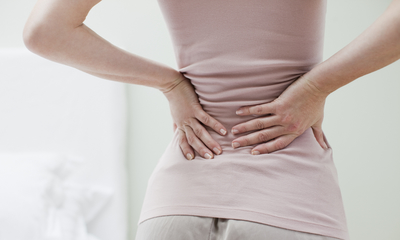 Lower back pain has become the leading cause of disability worldwide, with nearly 30 percent of Americans experiencing some pain in their lower backs. It's no wonder that 35 percent of the 22 million Americans who visit a chiropractor each year as seeking relief from back pain.
Back pain is a symptom caused by injuries, several medical conditions, and lifestyle choices. By understanding the cause of your back pain, you can take steps to reduce it. Chiropractic low back pain treatment is non-invasive and can reduce pain, inflammation, and promote healing.
What Causes Lower Back Pain?
While age plays a role in back pain, lower back pain can affect people of all age groups. Back pain result from a medical condition, an injury, muscle spasms, or lifestyle choices such as:
Obesity
Inactive lifestyle
Wearing high heels or ill-fitting shoes
Smoking
Lifting, pulling, or carrying heavy objects improperly
Slouching and poor posture
Chiropractic Care as a Low Back Pain Treatment
Chiropractic low back pain treatment relieves back pain without the use of medication. Studies have shown that chiropractic care is an effective form of treatment for lower back pain, neck pain, and several other conditions.
Chiropractors use several techniques to treat patients who are suffering from lower back pain, including:
Chiropractic adjustments
Physical therapy and exercises that target lower back muscles
Dietary and lifestyle change recommendations
Soft tissue therapies
Finding Low Back Pain Treatment in Denville
There are several causes of lower back pain, so low back pain treatment plans must be tailored to each patient. Dr. Michael Irhin has become a cornerstone of the Denville community for his patient-focus approach and his 20+ years of experience. During your first visit, Dr. Irhin will discuss your medical history, symptoms, concerns, and low back pain treatment options with you. He will also perform a physical exam and, if necessary, order imaging. In most cases, same-day treatment is available, including spinal adjustments, physical therapy, and soft tissue therapies.
Are you looking for options for low back pain treatment in Denville? Don't wait. Call our office today at (973) 366-3335 or schedule an appointment online to get started.

Posted In: Chiropractic Low Back Pain