Low Back Pain Treatment in Denville, NJ
Low Back Pain Treatment in Denville, NJ
Written By Commons Chiropractic Center on February 23, 2022
---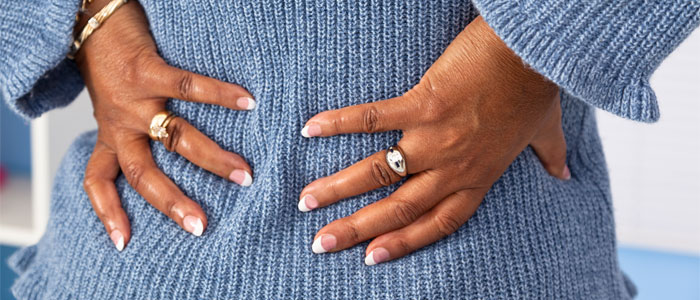 If you suffer from low back pain, you aren't alone. You may be surprised to learn that millions of Americans suffer from some degree of back pain annually. Whether it be a result of aging, an auto accident, or something else entirely, we understand how debilitating back pain can be. Chiropractic care can be the answer you're looking for. Read on to learn about how Commons Chiropractic Center in Denville, NJ, helps treat low back pain.
Why Does Low Back Pain Occur?
There are several reasons why a patient may develop low back pain. Those who work physically demanding jobs may find their backs hurt at the end of a long shift. This can be a result of focusing too much on your back to lift items.
In other cases, back pain is simply natural. Genetics and lifestyle all play a large part in the conditions we develop. In general, back pain is a result of a spinal misalignment. This can mean a pinched nerve, tensed muscles, or pinched discs in the spine. Chiropractors are experts at diagnosing and treating an array of back issues.
Why See a Chiropractor for Low Back Pain?
There are several benefits that chiropractic care offers when it comes to treating low back pain:
Chiropractic care treats ailments without the use of medications, making it non-addictive.
Adjustments and spinal manipulations are natural and non-invasive.
Our chiropractors develop treatment plans on a patient-by-patient basis.
Adjustments can reverse pain before it worsens or becomes chronic.
Chiropractors target your issue at the source and offer practical solutions for back pain.
Improve your posture and receive practical lifestyle advice to prevent pain from returning.
Low Back Pain Treatment in Denville
Commons Chiropractic Center has served patients in Denville, NJ, for more than 20 years. During that time, we have developed a system that allows us to treat patients with a variety of issues. Low back pain is no exception.
Our team works to develop a treatment plan that works for you. We examine your condition and work with you to not only eliminate low back pain, but prevent it from returning in the long-term. Chiropractors like us use a series of adjustments, physical therapy, and massage therapy to combat back pain.
Visit Us Today for Low Back Pain Treatment
Back pain can make you feel helpless, but it doesn't have to. Commons Chiropractic Center is dedicated to getting you back to doing the things you love. Schedule an appointment at our office today at (973) 366-3335.

Posted In: Chiropractic Back Pain Treatment Massage Therapy Physical Therapy