Is Chiropractic Low Back Pain Treatment the Best Solution for Your Pain?
Is Chiropractic Low Back Pain Treatment the Best Solution for Your Pain?
Written By Commons Chiropractic Center on March 8, 2021
---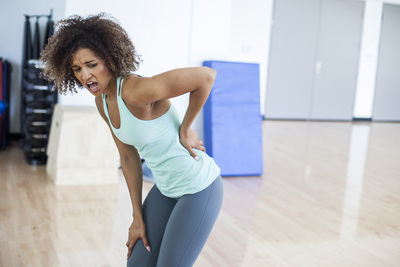 Lower back pain can be annoying, but at its worst, it can be completely debilitating.
Finding a safe, effective low back pain treatment is the best way to prevent long-term damage and pain. But is chiropractic care the best option?
Here's why you should visit a Denville chiropractor for your low back pain.
Chiropractic Low Back Pain Treatment in Denville
Dr. Michael Irhin has 20+ years of chiropractic experience and can determine what's causing your back pain. Treating the symptoms—and not the root cause— ensures that the painful symptoms continue to return. Conversely, treating the underlying cause can provide long-term, lasting relief.
The most common reasons for low back pain include:
Muscle and ligament strain
Nerve compression (particularly the sciatic nerve)
Abnormal spinal curvatures
Fibromyalgia
Joint inflammation
Herniated discs
Arthritis
Traumatic injury (car accident or fall)
Modalities of Chiropractic Care That Can Ease Your Pain
Dr. Irhin doesn't believe in a one-size-fits-all cure for back pain. What will benefit you the most is a custom treatment plan that fits your unique needs, conditions, and causes of low back pain.
Your custom low back pain treatment plan can include:
Cox Technique: This adjustment technique utilizes gentle, manual spinal decompression and stretching on a specialized table. The movements are slow and repetitive; you don't have to worry about sharp, violent thrusts that "pop" the back. The Cox Technique promotes relaxation and healing of the lower back and is just one technique Dr. Irhin utilizes to relieve back pain.
Physiotherapy: Another gentle form of manual healing, physiotherapy includes stretching exercises to promote healing and healthy function. The therapist helps you with the stretches in the office while suggesting specialized exercises to do in the comfort of your home.
Exercises: Your Denville chiropractor will recommend stretching and strengthening exercises. A stronger core (the trunk of the body, including the abdominal muscles) helps ease back pain and prevent future symptoms.
Don't Wait to Get Relief—Call Your Denville Chiropractor Immediately
Many people try to "wait out" their pain, thinking it might eventually go away. In the meantime, their body is undergoing continual damage from scar tissue and inflammation. Your chiropractor can provide fast pain relief now while helping prevent long-term damage and pain down the road.
Are you suffering from low back pain? Commons Chiropractic Center is here to help. Call our team today at 973-366-3335 to schedule a consultation.

Posted In: Chiropractic Low Back Pain