Chiropractic Treatment for Sports Injuries
Chiropractic Treatment for Sports Injuries
Written By Commons Chiropractic Center on July 22, 2021
---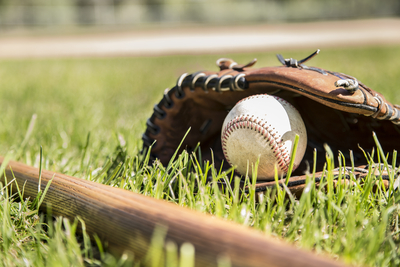 Twisted ankle. Bruised calf. Hyperextended knee. Ask any athlete, and these injuries pale in comparison to the excruciating pain of a bad back. Unlike other injuries wherein the pain is isolated and focused on a particular region of the body, an injured back affects the performance and well-being of one's entire body.
At Commons Chiropractic Center in Denville, New Jersey, we are a leading sports chiropractor facility that understands the importance and significance of an athlete's back. Whether you are taking preventative measures to ensure optimal performance, or in need of a recovery plan that will help you heal from a crippling back injury, our dedicated team of professionals are here to create a personalized plan centered around your particular health needs.
What a Sports Chiropractor can Treat
Although there are many options for back pain treatment of serious athletes, perhaps no other methodology is more holistically beneficial than chiropractic. Specifically, our team—led by Dr. Michael Irhin, a licensed chiropractor with more than 20 years of experience—treats athletes and their backs in a three-tiered approach: (1) injury recovery, (2) chronic injury reduction, and (3) injury prevention.
Injury Recovery:

Our first priority at Commons is ensuring a safe recovery. Whether your injury is a cause of overuse or chronic pain that has continued for years, our body correction sessions provide a safe and effective path to recovery. From the Gonstead Technique and Cox Method for lower back pain, to gentle spinal manipulation for disc injuries, our team has the expertise and experience necessary to help you.

Chronic Injury Reduction:

Once the injury itself has been treated, our focus then transitions to strengthening your back to reduce chronic injuries. From inpatient treatment to safe and effective at-home exercises, Dr. Irhin and the team recommends that each patient be both consistent and deliberate with this step.

Injury Prevention:

To prevent additional injury, our dedicated team lastly specializes in adjustments that are not simply limited to the back. Alongside back treatment, athletes are encouraged to receive full body adjustments that will in turn strengthen the entire body.
With a personalized treatment plan that provides non-invasive pain relief without the need for medication, our services at Commons Chiropractic Center are the absolute best option for athletes in the Denville area of all backgrounds.
Your Sports Chiropractor in Denville
At Commons Chiropractic Center, Dr. Irhin is an experienced sports chiropractor who routinely works with youth and adult athletes to improve their back pain. For even further questions or comments, be sure to call our Denville office at 973-366-3335, or simply book your first consultation with us online today.

Posted In: Chiropractic Sports Injury Treatment